Archivio: May 2017
12 May 2017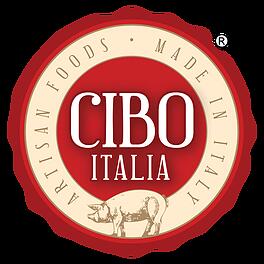 More info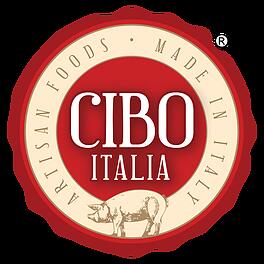 Cibo Italia operates as a bridge between the US and Europe. Birthed from a lifetime of experience and strong product knowledge which is constantly evolving. Cibo Italia distinctiveness lies is the ability to organize and manage a professional sales network which responds to individual client needs all the while respecting each producer's philosophy. Visiting the booth #1558 you can be delighted by authentic italian products such as:
Prosciutto Italiano
Prosciutto di Parma
Prosciutto San Daniele
Prosciutto Cotto
Mortadella
Balsamic Nera Crema
Balsamic Vinegar
Calabrian Whole Hot Peppers
Calabrian Crushed Peppers
The real Made in Italy from Cibo Italia is waiting for you!
For further information:
Cibo Italia
250 Moonachie Road, Suite 201
Moonachie, NJ 07074
Email: office@cibo-italia.com / Phone: 201-440-1234 / Fax: 201-440-1122
05 May 2017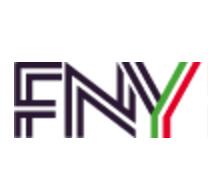 More info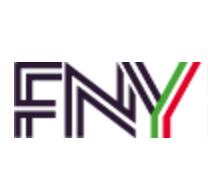 New York City, April 2017 – From Monday, May 15th to Wednesday, May 17th, 2017, the very best of Florentine craftsmanship, food and wine comes to downtown New York City for three days of exhibitions, events and meetings. "Florence in New York" features prestigious Florentine and Tuscan brands interested in opening up to foreign markets, showcasing their unique products and services for the first time in the US. The three­day trade show will take place on the entire 29th floor of the 180 Maiden Lane skyscraper in the Financial District, and will feature a large range of unique products from Italian small and medium companies directly from Tuscany, Italy. NYC skyline view meets Florence ambiance. Amidst stunning New York City skyline views, the space is divided into several exhibitions areas and social spaces. Surrounded by delicious Italian food and wine that features what's special from Tuscany, beautiful handcrafted products and a unique setting deliver a Tuscan mood. For a moment, it's like you're in Tuscany, appreciating the excellence of our artisans.
Opening night Monday, May 15th is an exclusive invite­only affair. The evening will open with a unique performance by the flag bearers of the historic Florentine parade, showing their amazing skills for the very first time in the US. Following a dinner of traditional, exceptional Tuscan products paired with Chianti Classico wine tasting, orchestrated by chef Massimo Tanini of La Cantinetta di Bolgheri. After dinner, there will be a charity auction of artisan products of Tuscan excellence (a portion of proceeds will benefit Food Bank For New York City) and a concert with baritone Devid Cecconi and soprano Georgina Stelbow accompanied on the piano by maestro Massimo Barsotti. During the event, master craftsmen will show the American public their skills by creating unique handcrafted pieces "live". Guest of honor on opening night is Chef Gabriele Corcos, Florentine Chef‐Entrepreneur, Star of Cooking Channel's Extra Virgin, The New York Times Best Selling Author and James Beard Award Recipient. Ticket price of opening night is $180.00 per guest ‐ a percentage of proceeds will benefit Food Bank For New York City, the city's major hunger‐relief organization working to end hunger throughout the five boroughs for more than 30 years. Tickets can be bought online at: florenceinnewyork.com
Tuesday, May 16th and Wednesday, May 17thwill feature two full days of trade show events, seminars, meet­and­greets, and business connection workshops. Through this event, Consorzio Vasari provides an opportunity for North American professionals to meet new suppliers, conduct business meetings, network with others in retail and discover new products. You can register for free at: florenceinnewyork.com
Credits & Event Collaborators
This event is made possible by Consorzio Vasari, created to support small and medium Tuscan enterprises, with the patronage of the Italian Trade Agency, the Tuscany Region, the City of Florence, CNA Firenze, Confartigianato Firenze, Confindustria Firenze and ibridge. IBS North America is supporting Consorzio Vasari since the first approach to the american market with a long-term expansion objective. Each of these governmental and business entities build networks that drive real business. Vania Terzo, President of the Consorzio Vasari, explains, "We are proud to support small and medium‐sized companies of Florentine excellence, whose products and services are in great demand globally for their taste and style." The Florence in New York Trade Show is the first of a series of initiatives that Consorzio Vasari has planned in the United States to establish long‐term business relationships. Their mission is to act as a bridge between Florentine expert craftsmen and US operators, establishing itself as guarantor of "Made in Tuscany" quality and excellence. Florence in NY for Food Bank For New York City Consorzio Vasari supports Food Bank For New York City and their mission to end hunger by organizing food, information and support for community survival and dignity.
To learn more, please visit: foodbanknyc.org
For more information and to register, please visit: florenceinnewyork.com
Facebook page: Florence­in­New­York
2021
2019
2018
2017
2016
2015
2014
2013
2012
2011
2009
2008