Archivio: June 2018
19 June 2018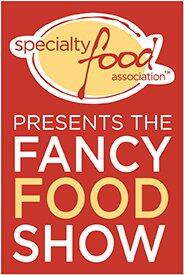 More info
For the third year IBS Trading will exhibit at the Summer Fancy Food in New York (June 30 – July 2, Javits Center). Discover all our authentic and delicious products at the next Summer Fancy Food Show: 3rd level, Booth #1480!

The brands

We are proud importer of Caffè Aiello, the unique aroma of an Italian coffee with an extraordinary taste, ambassador of the art and philosophy of real Italian espresso worldwide. Top quality coffee beans are used to create an incredible experience that tantalises the senses and delights the palates of coffee lovers all over the world, every single day.
Half a century on, the dream of Gaetano Aiello has now become reality and continues to take pride of place in Italian homes, offices, hotels, bars, restaurants and any other place reached by the unique taste of Gaetano Aiello's blends.

IBS Trading is also proud to present the broad range of Valgri authentic Italian tasty and all natural products, including canned tomatoes, pulses and other typical Campania's specialties and PDO excellences, such as San Marzano peeled tomatoes and Vesuvius Piennolo cherry tomatoes.
Since 1992, the well-known brand Valgri has been synonymous with quality and authenticity, as a result of the Coppola family's passion for the lands of Vesuvius slopes, handed down for four generations.

Following the Campania vibes, IBS Trading presents Biscottificio Mascolo and its range of healthy and tasteful baked products, made accordingly to artisanal neapolitan methods of productions, using only simple and carefully selected ingredients.
Moreover Colavolpe will be exhibiting with its distinctive line of stuffed figs and chocolate based products that all share the ancient recipes of Colavolpe family, dating back to 1910.

For further information info@ibstrading.us .
2021
2019
2018
2017
2016
2015
2014
2013
2012
2011
2009
2008