29 August 2017
California welcomes Made in Italy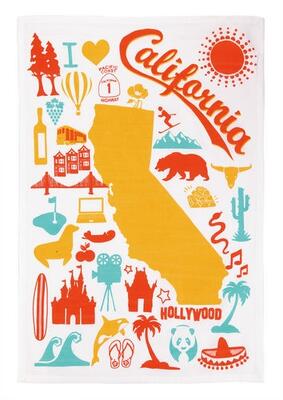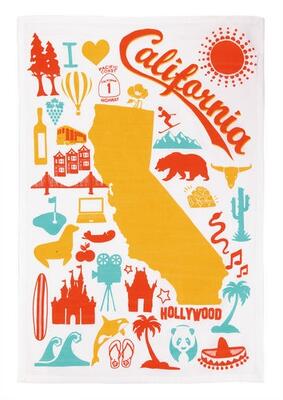 Although California may be the 3rd largest state regarding geographic size in the United States, their economy takes 1st place as the largest totaling to approximately 2.46 trillion dollars. This 2.46 trillion figure not only makes them the biggest economy within the U.S., but it also ranks this state as the 6th largest economy in the entire world.
However, this is not California's only contribution on a global scale. With their numerous esteemed ports, California is also regarded by many foreign countries as a noteworthy trading hub. In particular, California has historically shown a strong exporting and trade relationship with Italy.
California is the largest exporting state within the U.S. regarding goods sent to Italy, totaling around two billion dollars in value in the year 2016. In fact, Italy represented 1.2% out of 88.7% of the top 25 countries California exports to in 2016. Initially, this percentage seems relatively small in comparison to the total. However, it places Italy as the 19th country receiving the largest amount of California's internationally destined exports.
The main export California delivers to Italy is chemicals, which accounts for approximately 29.8% of California exports to Italy. Other key industries of California goods to Italy include agricultural products, in addition to computer and electronic commodities.
While exporting goods to Italy is an important part of the Californian economy, the imports received from this nation are also integral to California's overall economic performance. In 2016 alone California imported approximately four billion dollars of Italian goods.
The majority of these imports came from various industries including chemicals, transportation equipment, beverages and tobacco products, in addition to nonelectrical machinery. After New York and New Jersey, California is ranked third in regards to which U.S. state receives the most Italian imports.
Many California consumers associate "Made in Italy" products with a high-quality image, offering several opportunities for Italian businesses within luxury industries in this state. In particular food products such as balsamic vinaigrette and olive oil can charge a price premium with "Made in Italy" branding featured upon them.
However, in regards to their beverage market, the California wine generates $57.6 billion in annual economic activity for this state; therefore Italian wine products may experience a substantial amount of competition within this marketplace. In addition to the food and beverage industry, Italian craftsmanship is an industry that is highly regarded and expanding within California.
Recently the Italian company Italy Bellissima and their architect Andrea Capellino have been noted as saying "California is ready to welcome Italian style. Americans love the craftsmanship and the handmade piece" speaking in regards to California's perceptions concerning Italian design.
Although imports and exports are crucial factors to analyzing California's robust economy, tourism is another element that plays a critical role in this state's economic performance. With destinations such as San Francisco and Los Angeles attracting tourists from all over the world, this industry has contributed to California's attainment of the largest economy in the United States. Italy has played a role regarding the success California's attains regarding their tourism.
In 2016 there were approximately 177,000 Italian visitors to California; a figure that has been estimated to increase to 187,000 by the year 2021. This statistic shows the economic relationship between California and Italy extends beyond their imports and exports.
It is evident that California and Italy have much more in common than their breathtaking landscapes and critically acclaimed vineyards. The value of the exports and imports between these two, in addition to the tourism industry, are compelling evidence of the important relationship existing between these two entities.
Fonte: a cura di Exportiamo, di Morgan Caldarera, redazione@exportiamo.it
© RIPRODUZIONE RISERVATA
2021
2019
2018
2017
2016
2015
2014
2013
2012
2011
2009
2008