12 January 2016
America's rental housing is increasing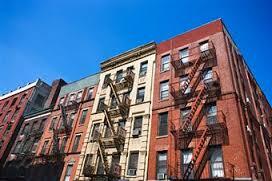 In 2015 rental housing in the United States have risen to more rapid since 2007, ie from before the financial crisis. On the one hand it is good news for homeowners, the other a matter of concern for those who see the risk that the housing market is less accessible for those looking for a home. According to the data of the real estate research firm Reis, average rents rose by 4.6% nationwide in an average of $ 1180, compared to $ 1,125 a year ago.
Rents Americans stood in marked increase for six consecutive years and, in general, have grown over the past decade, supported also by worsening standards for granting housing loans and reduced availability of apartments midlevel.
The trend is in contrast to the prices of homes for sale, which plummeted during the recession and are employing years to rise: according to Reis, the sales price rose by 2.3% in 2010 and 4% in 2014 and 2015, while in the last 15 years, rents have increased on average by 2.7% per year. In the third quarter, the latest for which data are available, the percentage of owned homes has amounted to 63.7%, the lowest in three decades.
Source: Joint Center for Housing Studies of Harvard University

2019
2018
2017
2016
2015
2014
2013
2012
2011
2009
2008