17 April 2012
WIF-WORLD INVESTMENT FORUM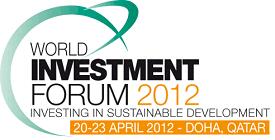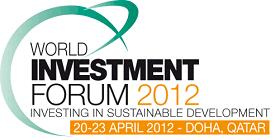 The WIF is an high-level, biennial, multi-stakeholder gathering that is designed to facilitate dialogue and action on the world's key emerging investment-related challenges.
WIF 2012 is organized by UNCTAD - United Nations Conference on Trade and Development in partnership with Government of Qatar and will take place in the Qatar National Convention Centre, from 20-23 April 2012, in Doha, Qatar.
IBS Italia will take part in this event that is an opportunity to interact with global leaders, senior policy-makers, corporate executives, investors, heads of investment promotion agencies from countries around the world and so on.
For further information, please contact us: doha@ibsitalia.biz
2021
2019
2018
2017
2016
2015
2014
2013
2012
2011
2009
2008